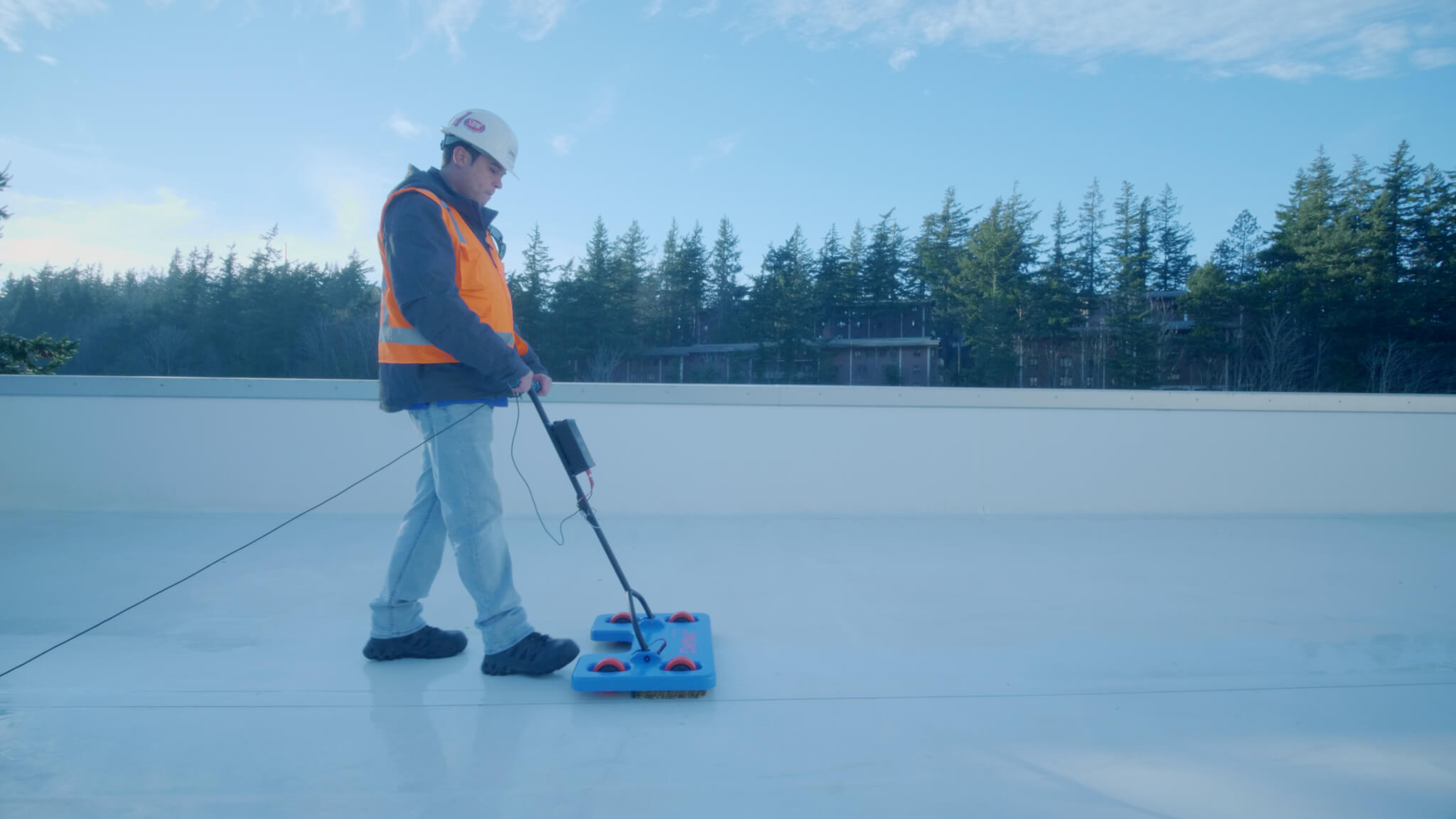 IntegriScan™
Waterproof Membrane Integrity Testing Service

Better Coverage. Faster.
IT'S QUALITY ASSURANCE YOU CAN COUNT ON!
Detec's IntegriScan testing service is the most accurate testing method available to confirm that the waterproof membrane on your structure is closed dry and watertight during construction. The technology unique to the IntegriScan facilitates the most reliable test signal possible, ensuring a more accurate test is performed. Because it can be implemented faster than other methods, the IntegriScan also ensures the most expedient route to warranty certification. 
And now, with the advent of our patented  TruGround Conductive Primer, testing conventional membrane assemblies without the compromise of additional wire mesh is now possible.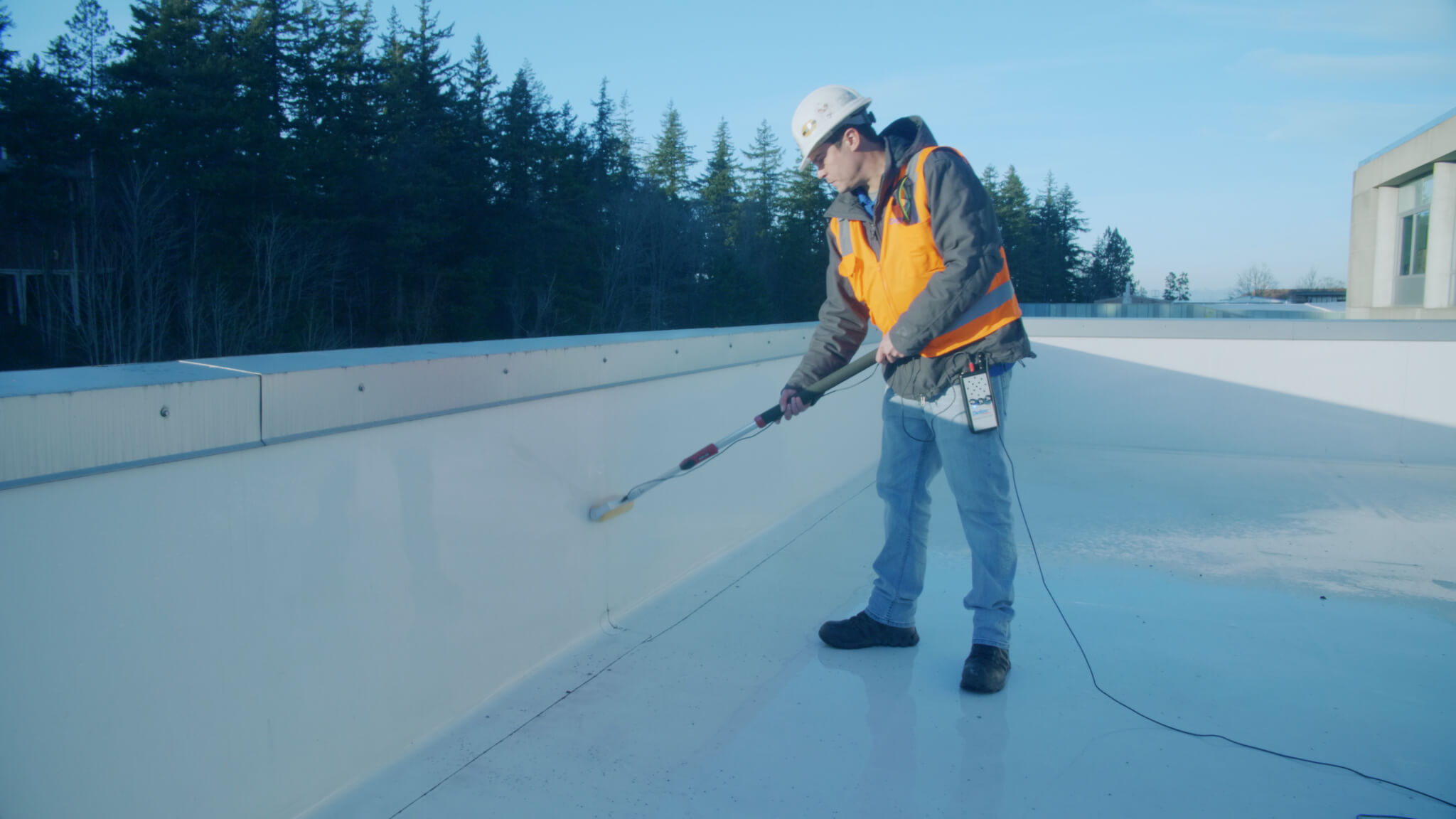 Only the IntegriScan can reliably test vertical surfaces and black

EPDM

!

Have a new building that will need its roof tested? Call us toll-free today at 855.75DETEC (855.753.3832)
FEATURES of the IntegriScan Waterproof Membrane Integrity Testing Service
Verifies the water tightness of roofing and waterproofing membranes 
The most advanced, accurate, reliable, and cost effective ELD method available
Tests 100% of the membrane and virtually eliminates the potential for false positives and complete breach misses
The only service that can test conductive membranes such as black EPDM
The only service that can reliably perform vertical surface testing
Tests up to 40,000 square feet per day
Pinpoints breaches during membrane installation so repairs can be made immediately
Minimal set up time; NO perimeter wire required; NO need to isolate penetrations
Tests conventional membranes with TruGround Conductive Primer directly under the membrane
Can be used for forensic testing on existing roofs
Provides a more thorough overall assessment than electric field vector mapping
Superior alternative to flood testing
Sections 6 & 8 on the ASTM D7877 (Electronic Methods for Detecting & Locating Leaks in Waterproof Membranes)