IntegriScan™ Electronic Leak Detection (ELD)
Membrane Integrity Quality Control Testing
Better Coverage. Faster. Reliable.

IT'S QUALITY ASSURANCE YOU CAN COUNT ON!
Detec's IntegriScan quality control testing service is the most advanced and accurate Electronic Leak Detection (ELD) / Electronic Breach Detection testing method available.  The IntegriSscan confirms waterproofing membranes are free of breaches, holes or seam voids during construction.  The IntegriScan complies with ASTM Practice D8231-19.  Click here for the IntegriScan brochure.
With the advent of our patented  TruGround® Conductive Primer, testing conventional roofing assemblies can be performed efficiently and accurately.  All electronic testing methods require a conductive substrate DIRECTLY beneath the waterproofing membrane.  TruGround® provides the conductivity to enable valid ELD testing.  Other conductive mediums, such as the Vector Mapping Grid (VMG), is often placed incorrectly below the coverboard, making the leak detection test invalid.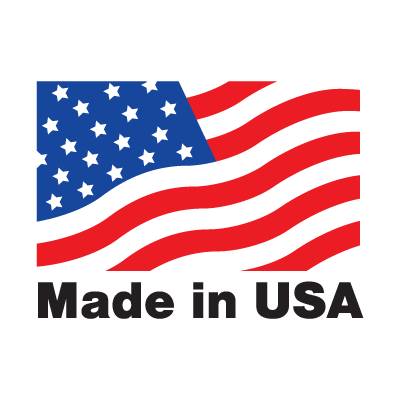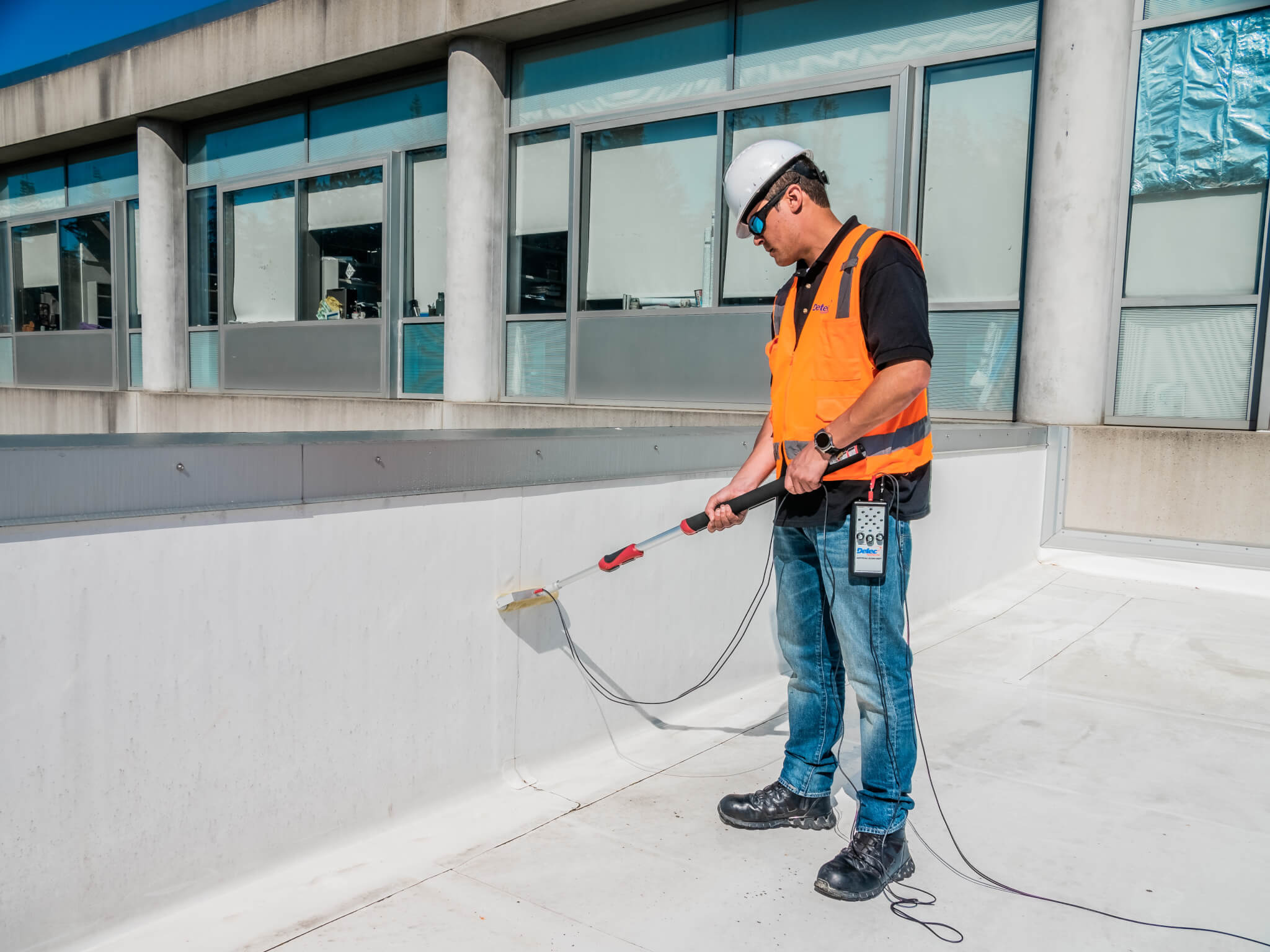 Only the IntegriScan can reliably test vertical surfaces and black

EPDM

!

Have a new building that will need its roof tested? Call us toll-free today at 855.75DETEC (855.753.3832)
FEATURES of the IntegriScan Waterproof Membrane Integrity Testing Service
Complies with ASTM D8231-19 (Standard Practice for the Use of a Low Voltage Electronic Scanning System for Detecting and Locating Breaches in Roofing and Waterproofing Membranes)
Verifies the water tightness of roofing and waterproofing membranes 
The most advanced, accurate, reliable, and cost effective ELD testing method available
Tests 100% of the membrane and virtually eliminates the potential for false positives and complete breach misses
The only service that can test semi conductive waterproofings and conductive membranes such as black EPDM
The only low voltage service that can reliably perform vertical surface testing
Tests up to 40,000 square feet per day
Pinpoints breaches during membrane installation so repairs can be made immediately
Minimal set up time; NO perimeter wire required; NO need to isolate penetrations
Tests conventional assemblies with TruGround® Conductive Primer directly under the membrane
Can be used for forensic testing on existing roofs
Provides a more thorough overall assessment than electric field vector mapping (EFVM)
Superior alternative to flood testing
Manufactured in the USA
Electronic Leak Detection (ELD) may also be referred to as: Membrane Integrity Survey, Membrane Integrity Testing, Moisture Survey, EFVP, LV-ELD, Electronic Breach Detection, Low Voltage Testing, High Voltage Testing, Electrical Conductance Testing, Electronic Water Test, Electric Field Vector Mapping, EFVM, Spark Testing, Holiday Testing
The IntegriScanner may also be referred to as a RMIS or a Scanning Platform.  The Vertical Scanning Unit may also be referred to as a VSU or VSLL.