TruGround® Conductive Primer

LISTED
A patented formulation that enables what was, until now, not possible: A truly reliable Electronic Leak Detection test for conventional roof assemblies.
Do not be scammed by inconclusive membrane integrity tests on conventional roof assemblies. Valid ELD testing requires a conductive substrate DIRECTLY below the membrane. TruGround® Conductive Primer is the only way to specify a conductive medium DIRECTLY UNDER the membrane that doesn't compromise adhesion.
TruGround® Conductive Primer is the best way to ensure that the waterproof membrane on your conventional roof assembly is watertight. TruGround® provides a simple and cost-effective solution that brings true integrity to your membrane by creating the closest, most thorough coverage of the entire membrane.
Download the Brochure for TruGround® here
Download the SDS for TruGround® here 
Download an overview of TruGround® here
There is a lot of confusion and myths regarding testing conventional roof assemblies using Electronic Leak Detection. Here is a TECHNICAL NOTE in an attempt to clear up the misunderstanding.
Section 5.5 of ASTM D7877 (Standard Guide for Electronic Methods for Detecting & Locating Leaks in Waterproof Membranes) states, "Electric conductance leak location requires that the deck material directly below the membrane be sufficiently conductive for the test method employed. In most instances, a concrete substrate is sufficiently conductive to allow this method. In certain membrane assemblies, where the substrate is non conductive, it may be possible to install a conductive material directly under the membrane to facilitate testing."  Other conductive mediums, such as vector mapping mesh, is often placed below the coverboard or insulation. The placement of the vector mapping mesh anywhere other than below the membrane, invalidates the test.  Detec Systems strictly adheres to the ASTM D7877 unlike our competition.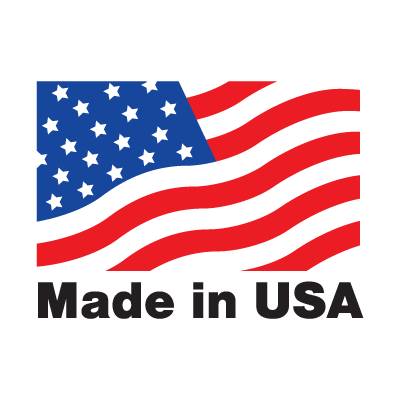 UL Listed
Made in the USA
Provides the required conductivity per ASTM D7877 for valid ELD testing on conventional roof assemblies, including black

EPDM

Compatible with high voltage and low voltage ELD methods
Chemically and mechanically compatible with fully-adhered, mechanically attached and torch-down membrane systems
Less than 30-minute dry time under normal conditions
Retesting can be performed for the life of the membrane, should a breach occur at a later date
Non-reflective, flat black to ensure complete coverage
Water-based (non-flammable & solvent-free)
Low VOC, meets Southern California's strict emissions control requirements for primers
Roll, spray, or pre-apply to cover boards, insulation or wood
Easily applied to transitions and details where other conductive mediums cannot be used
Each 5 gallon pail covers approximately 1250 square feet on most common roofing coverboards.  Porous substrates such as OSB reduce the coverage rate
HOW IT WORKS
All electronic testing methods (low voltage and high voltage) require a conductive substrate DIRECTLY below the membrane (ASTM D7877).  Conductive substrates are structural concrete, metal and TruGround®.  Whenever the substrate is to be non conductive (ie. wood, coverboard, insulation, LWC, LWIC), a conductive medium can be added during construction to enable electronic testing.  TruGround® is the best conductive medium available and is the preferred product by manufacturers and contractors.
TruGround® is to be applied to a clean, dry substrate.  Apply TruGround® as thin as possible; just enough to no longer see the substrate through the primer.  Once dry (typically under 30 minutes), any required adhesives or primers must be applied, then the membrane.  Any membrane can be adhered, torched or fastened to TruGround®.  The membrane can then be electronically tested for its life.
DIRECTLY BELOW THE MEMBRANE