INTEGRISCAN: SUPERIOR ELECTRONIC LEAK DETECTION TESTING FOR VERTICAL & HORIZONTAL WATERPROOFING & ROOFING MEMBRANES – INCLUDING BLACK EPDM!
The IntegriScan is a low voltage Electronic Leak Detection quality control testing service.
The IntegriScan test pinpoints breaches by detecting an electrical path to ground and ensures the waterproofing is breach free.  IntegriScanners are also available for purchase.

PERMASCAN: PERMANENTLY EMBEDDED, FULLY AUTOMATED ELECTRONIC LEAK DETECTION AND MOISTURE MONITORING SYSTEMS
The PermaScan Electronic Leak Detection and moisture monitoring systems are designed specifically to minimize disruption to both the membrane assembly and the overburden, and to ensure the longest possible service life for your waterproof membrane.
"In mid 2016, I found the Detec Systems website as I was searching for a company that supplied electronic leak detection equipment, and I started a conversation with the principals regarding how the system worked. The response and information provided by the Detec staff was unbelievable. In January 2017, I traveled to their work center for an introduction to Detec and their systems. After my return to Perth Western Australia, "Detec Australia" was created. With a newly acquired IntegriScanner in hand, and with my new found knowledge and a few brochures, we completed our first scan. Interest in the Electronic Leak Detection systems continues to grow. Detec Systems has continued to provide information, updates and technical support when required, along with their responsiveness to queries and helping to secure new works. I would highly recommend Detec Systems as a company, and their equipment and service, to anybody interested in entering this field."

Greg Crocker, Detec Australia

"Detec provided quick and reliable service for us on a difficult project. Their reports and technicians were professional. They also took the time to educate us on the ELD technology and advised SeaBay and our clients when ELD would not provide valid results. Where other ELD providers would have quoted and performed the work, knowing the results were not valid. Detec's integrity led us to a better solution with alternate testing methods, even though that meant they didn't perform the work. Detec is a fair and honest company that I would recommend to anyone looking to improve their roof system with built-in leak detection or locate and document an existing roof leak."

Skyler Shipley, Senior Project Manager, SeaBay Building Group LLC

"We are faced with leaking roofs for various reasons every day. The IntegriScanner is an effective device and helps us find membrane injuries. It has become essential equipment for our roofing projects."

Uros Dimnik, CEO, Diming

"We have used Detec Systems repeatedly for their IntegriScan electronic leak detection testing service and find that their advanced testing is fast and highly accurate."

AJ Moody, Senior Project Manager, D&R Masonry Restoration

"Proactive team on site to find solutions for issues. Excellent service and professionalism."

Jimmy Dubeau, Project Manager, Construction Bertrand Dionne Inc.

"Detec's Integriscan System is truly a step above the other systems on the market. The Integriscan System has allowed us to scan large areas in a minimal amount of time with a high level of confidence."

Matt Schneider, Martin/Martin, Inc.

"Highly recommended for those tough, hard to solve leak problems."

Frank DeVita, Superintendent of Buildings and Grounds, Simon Fraser University

By utilizing IntegriScan, even in the wet winter months the contractor was able to correct any small water related issues before they became expensive problems later."

Darrrel Jensen, Architect, Jensen Group Architects, Inc.

"The Terra-Petra Waterproofing Division purchased our first Detec IntegriScanner in November of 2016 as we were breaking into the Electronic Leak Detection Quality Assurance service market. We have found the equipment to be very user friendly, easy to transport and highly accurate at identifying breaches in waterproofing membrane systems.  Detec has also been excellent to work with as they provide timely and supportive technical support whenever we need it. This type of responsiveness is critical in the construction industry given the importance to maintaining schedules and preventing delays. For these reasons we now own multiple units and employ them on a regular basis throughout numerous projects in California. We would recommend the Detec IntegriScanner to any company interested in conducting Electronic Leak Detection testing."

Justin Conaway, Vice President/General Manager, Terra-Petra

I would highly recommend Detec to anyone who is seriously interested in looking for ways to promote the efficiency and life span of their buildings.

John Crean, Housing Manager, Victoria Cool Aid Society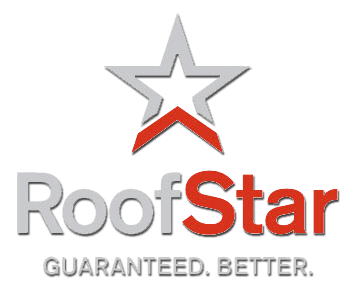 The Integrity You Need.
Honest and reliable Electronic Leak Detection advice and testing.  Get scanned, not scammed.