INTEGRISCAN: SUPERIOR ELECTRONIC LEAK DETECTION TESTING FOR VERTICAL & HORIZONTAL WATERPROOFING & ROOFING MEMBRANES – INCLUDING BLACK EPDM!
The IntegriScan is a low voltage quality control test that pinpoints breaches in roofing or waterproofing assemblies.  Breaches are found by detecting a water path to building ground.  This testing method complies with ASTM Standard Practice D8231-19.

TRUGROUND: CONDUCTIVE MEDIUM TO ENABLE ELECTRONIC LEAK DETECTION TESTING OF CONVENTIONAL ROOF ASSEMBLIES
TruGround® is a UL listed and FM approved conductive medium that can be added during construction to enable electronic testing on membranes to be installed on non conductive substrates such as coverboard, insulation, wood or light weight concrete.

PERMASCAN: PERMANENTLY EMBEDDED, FULLY AUTOMATED ELECTRONIC LEAK DETECTION AND MOISTURE MONITORING SYSTEMS
The PermaScan Electronic Leak Detection and moisture monitoring systems are designed specifically to minimize disruption to both the membrane assembly and the overburden, and to ensure the longest possible service life for your waterproof membrane.
"As a Roofing Contractor for 38 years, we understand how critical accurate Electronic Leak Detection is for our clients. Over the years, we have used many forms of "Interpretive" testing methods, such as Infrared Thermography, Capacitance testing, Hygrometers, Vector Mapping (sampling), etc., and found them all to have too many limitations. What we needed was a "Definitive" testing methodology that was accurate enough to find a pinhole-sized breach point in roofing and waterproofing membranes. This is why we chose Detec Systems and their IntegriScanner testing platform. If you need 100% coverage and unparalleled accuracy, the choice is clear."

Joseph Sayer, President, JST Development LLC

"Roof Solutions, Inc (RSI) has utilized the Detec Systems low voltage test equipment for over two years to provide integrity testing for our clients across various assemblies including both horizontal/vertical waterproofing and roof assemblies. The equipment is accurate, reliable and simple to set up and execute across a wide variety of constructions and large areas. The ability to pinpoint each defect and continue scanning where multiple defects are found simply outperforms the competition. A simple retest after repair of defects allows our clients to feel confident with the test results. This approach allows us to provide the highest level professional service to our client base. We are using the technology more each month and have found a great partner in Detec Systems."

Michael LeLiever, President, Roof Solutions Inc

"Early in 2019 we had a 60,000 sq. ft. roofing project that utilized Detec Systems. This was my first time using the system on one of my projects, although our company has used it in the past. Working with Shaun and the field tech was a very easy process, very helpful and always there to answer any questions regarding installation and service. The installation of the product was easy and straight forward and my guys had nothing but good things to say about the Detec product. I look forward to our next project using Detec Systems."

Roy Perez, Project Manager, Arrow Roofing & Sheet Metal

"Painting on the TruGround is significantly faster and easier to deal with than a mesh system. All you have to do is paint on the TruGround and then you just keep going.  The testing was quick and easy to coordinate.  Overall, if I ever must use leak detection called out in the specifications again, I will push for the TruGround.  It's an easy decision."

Jake Avila, Project Manager, Flynn BEC LP

"Detec is a fantastic, professional outfit to work with. They offer a wide range of excellent leak detection services to specifically suit your project needs. It is always a great feeling to partner with a company that leaves your project better and provides no doubt the level of service to your client will always meet or exceed your expectations. We appreciate the level of service and protection Detec provides as industry leaders in this field."

Derek Matthews, Project Manager, Flynn Canada Ltd.

"In mid 2016, I found the Detec Systems website as I was searching for a company that supplied electronic leak detection equipment, and I started a conversation with the principals regarding how the system worked. The response and information provided by the Detec staff was unbelievable. In January 2017, I traveled to their work center for an introduction to Detec and their systems. After my return to Perth Western Australia, "Detec Australia" was created. With a newly acquired IntegriScanner in hand, and with my new found knowledge and a few brochures, we completed our first scan. Interest in the Electronic Leak Detection systems continues to grow. Detec Systems has continued to provide information, updates and technical support when required, along with their responsiveness to queries and helping to secure new works. I would highly recommend Detec Systems as a company, and their equipment and service, to anybody interested in entering this field."

Greg Crocker, Detec Australia

"Detec provided quick and reliable service for us on a difficult project. Their reports and technicians were professional. They also took the time to educate us on the ELD technology and advised SeaBay and our clients when ELD would not provide valid results. Where other ELD providers would have quoted and performed the work, knowing the results were not valid. Detec's integrity led us to a better solution with alternate testing methods, even though that meant they didn't perform the work. Detec is a fair and honest company that I would recommend to anyone looking to improve their roof system with built-in leak detection or locate and document an existing roof leak."

Skyler Shipley, Senior Project Manager, SeaBay Building Group LLC

"We are faced with leaking roofs for various reasons every day. The IntegriScanner is an effective device and helps us find membrane injuries. It has become essential equipment for our roofing projects."

Uros Dimnik, CEO, Diming

"We have used Detec Systems repeatedly for their IntegriScan electronic leak detection testing service and find that their advanced testing is fast and highly accurate."

AJ Moody, Senior Project Manager, D&R Masonry Restoration

"Proactive team on site to find solutions for issues. Excellent service and professionalism."

Jimmy Dubeau, Project Manager, Construction Bertrand Dionne Inc.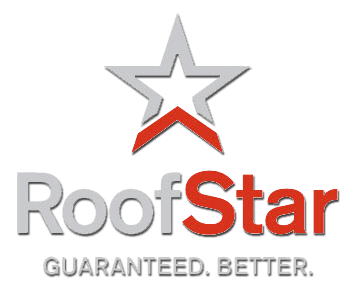 The Integrity You Need.
Honest and reliable Electronic Leak Detection advice and testing.  Get scanned, not scammed.